Gumaya Tower Hotel (2015)
SEO
UI Design
UX Strategy
Website
Gumaya Hotel stands proud as one of the best hotel in Semarang.
They contacted us to renew their website to usher in a new vision for their online presence.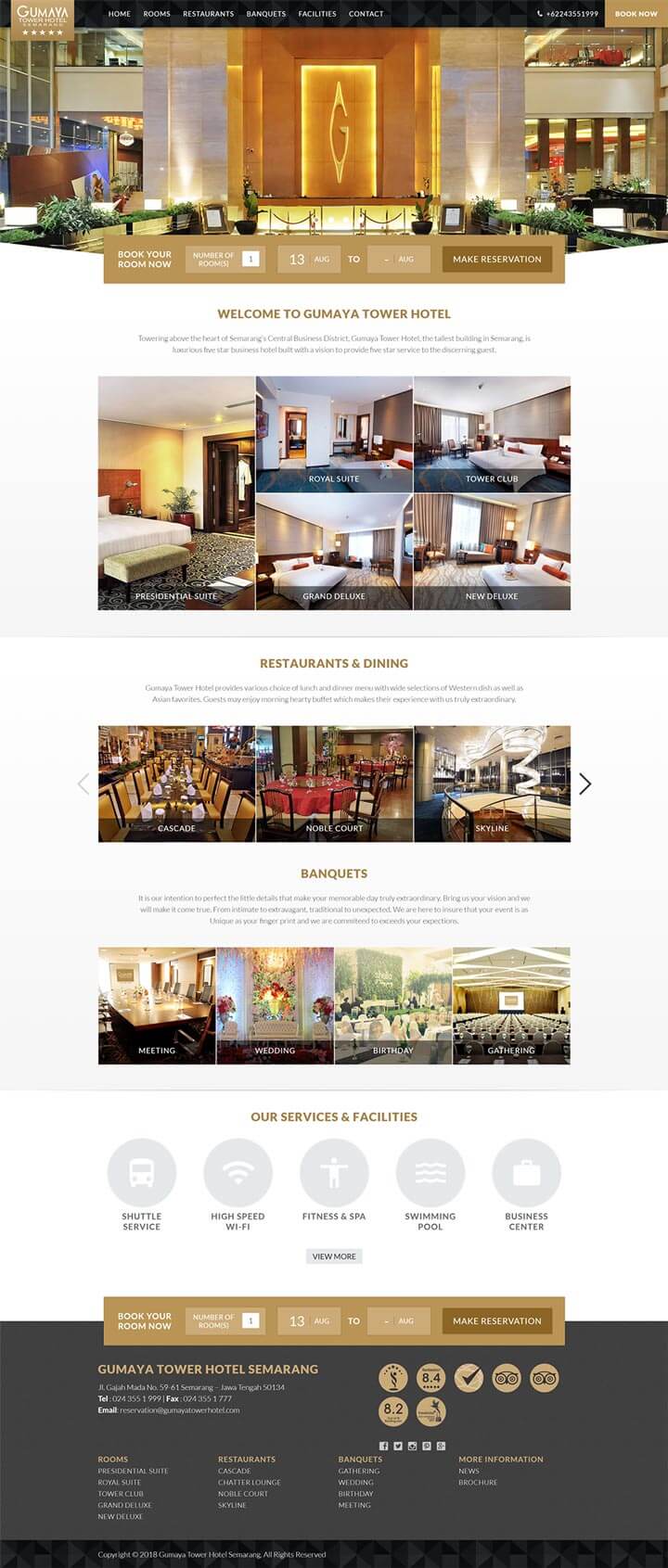 Overview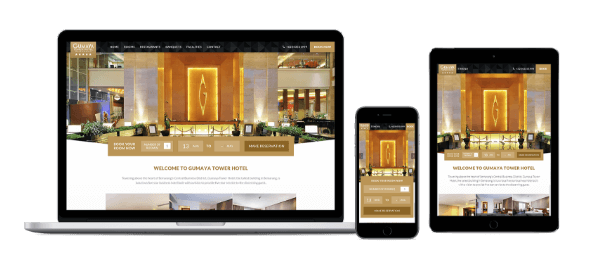 When they first contacted us, their website didn't properly convey the image of a 5-star hotel.
Now that they have a website that embodies the same luxurious feel like their hotel — Gumaya has now positioned themselves as leaders on the breakaway with nothing but daylight up ahead.
Improvement
We set up a new and more efficient web structure as well as new site architecture, improving the navigation and allowing users to access related content more easily. These changes have driven an increase in user engagement and a decrease in the bounce rate.
The new grid system is now built for tidy and comfortable reading. With marketing goals in mind, we incorporated an emphasis on Book Now feature that will hopefully increase the conversion rate.
Booking System

We took many iterations on designing the booking bar. We wanted it to stand out from the rest of the site because it's the most important piece for user conversion.
So we covered it in striking gold. The "Make Reservation" button has a much darker tone to direct the sight of visitors. Moreover, we put the "Book Now" link at the top-right corner so it's visible on all pages.