House of Dura
Brand Identity
eCommerce
SEO
UI Design
Website
House of Dura is a premium skincare clinic located in the center of Semarang.
In the midst of rapid growth, they engaged us to bring their message of beauty, safety, and high-quality care to life in an online space.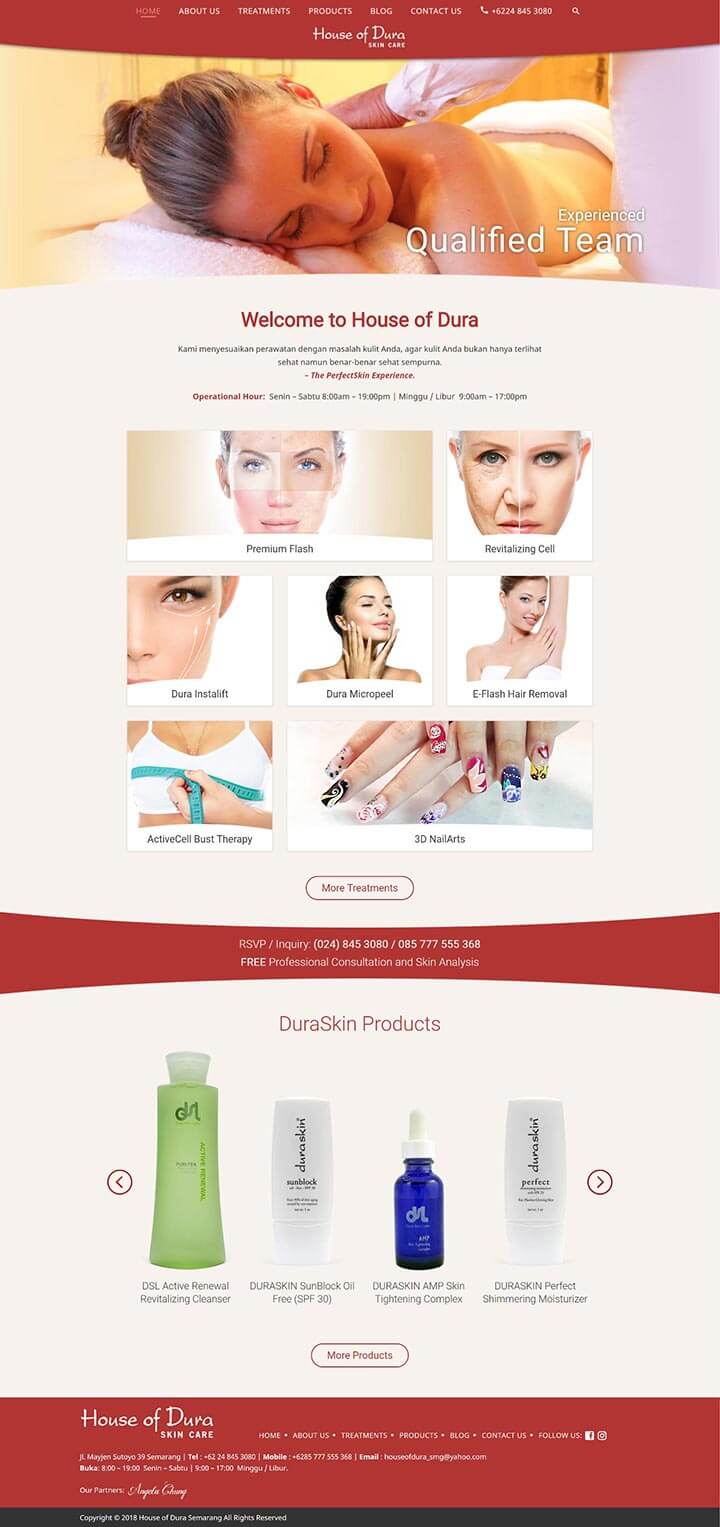 Overview
We brought the clean and smooth aesthetic of House of Dura clinics into the experience of visiting their website. All elements are designed into having curvy lines. There are no sharp corners anywhere on the website.
The cream background color is used not only to represent skin tone but also to make reading in the dark easier on the eye.
Online Shop
House of Dura sells their own beauty products such as Cleansers, Moisturizers, etc. Since their offerings aren't that many, we implemented a simple e-commerce system.
We also built a customized Shipping Cost calculator that automatically pulls data from JNE and TIKI server. There are existing plugins to do this, but none come close to the speed and reliability of our custom-made one.